Webinar: Conversational banking – delivering disruptive technology in a non-disruptive way
Register now!
Date: Wednesday, November 16, 2022
Time: 6:00 PM Greenwich Mean Time
Duration: 1 hour
Intelligent virtual assistants powered by cutting-edge conversational artificial intelligence (AI) are creating the future of the banking experience, giving customers self-service options to interact with their finances like never before. A great customer experience (CX) can encourage loyalty and turn customers into brand advocates. Bad experiences, on the other hand, can frustrate customers, driving them to consider switching or defecting to another brand.
While these investments in virtual assistants offer tremendous value, it is challenging for banks to know where to begin this journey. And that's understandable because each bank has different goals and timelines for its CX evolution. This is why it's critical to understand where a bank is in its journey and what options are available to drive its conversational transformation.
Kore.ai has built a proven process just for this. Because each bank is unique, Kore.ai has pioneered a roadmap that aligns precisely with a specific bank's needs. It could mean offering live chat to bank customers with no live chat available today. For others, it could mean deploying a pre-built retail banking virtual assistant on multiple channels. And it could be anywhere in between.
In this session, you will learn how easy it is to start and scale your conversational banking journey, regardless of where you begin. Kore.ai's panel of experts will discuss pitfalls to avoid and best practices in adopting this transformational technology. It's something you don't want to miss!
Speakers of the "Conversational banking – delivering disruptive technology in a non-disruptive way" webinar: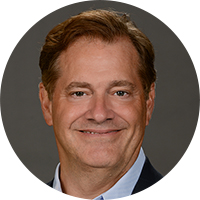 Peter Berbee
BankAssist Product Manager, Kore.ai
Peter Berbee is a seasoned product development executive who drives innovation within Kore.ai's financial services offerings. As an industry veteran with more than 30 years of experience, he blends technology, automation, and digital capabilities to deliver best-in-class digital customer experiences that increase loyalty, repeat business, and revenue growth.
Berbee joined Kore.ai with a wide range of experience in financial services, having spent time with Citigroup, Bank of America, and First Bank System, Inc.
---
David Kore
EVP Sales, Kore.ai
An Executive Vice President of Worldwide Sales, leader and team builder with a unique combination of Enterprise, Channel and On-Demand / SaaS success,. In addition to true international operational experience, David has extensive experience in General Management and Field Operations, in large and startup organizations, with up to $200M revenue responsibility. In each case, David's leadership doubled company revenues.
---
Dharmesh Mistry
CEO, AskHomey
Fintech industry influencer Dharmesh Mistry has been in banking for 40 years and has been at the forefront of banking technology and innovation. As chief digital officer (CDO) and product director at Temenos for seven years and IT consultant at Lloyds Bank in the mid-1980s, Mistry has also held posts such as head of technology strategy and architecture at NatWest Bank Card Services and CTO at Edge IPK.
---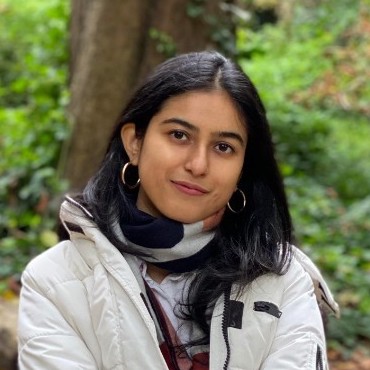 Shruti Khairnar
Reporter, FinTech Futures
Shruti Khairnar is a reporter at FinTech Futures, covering all aspects of financial services news and innovations in the space. She has previously worked as a reporter for Sustainabonds, ESG Investor and the Hindustan Times, and has an MA in Magazine Journalism from City, University of London.
---
Brought to you by Kore.ai