Webinar: Fintech at SaaS speed – navigating the scale and security challenge
Mobile app protection should not require a choice between getting it done fast and getting it done right.
Financial institutions now have a range of mobile apps to support both customers and remote employees across lines of business and products. Software-as-a-Service (SaaS) has gone from the cutting edge to the norm, but that doesn't mean teething troubles don't emerge.
Because these apps provide 24×7 access to services and information, they present scalability and security challenges. But does one need to be sacrificed for the other? Absolutely not.
Join FinTech Futures' free webinar, Fintech at SaaS speed: navigating the scale and security challenge, to learn about the latest trends and techniques in SaaS security, the importance of mobile apps in the financial services ecosystem, and how to implement a successful app protection strategy.
Speakers

Daniel Mayo, Senior Director, Enterprise IT, Omdia
As senior research director for Enterprise IT, Daniel leads Omdia's work servicing enterprises and enterprise vendors around ICT management and business platforms, with a personal focus on the financial services industry. This includes Omdia's Insight and Target portfolios providing primary perspectives on enterprises' ICT investment priorities and enterprise-specific views on ICT spending.
Daniel has over 20 years' experience as financial services technology analyst with expertise in digital and core banking, risk and compliance, as well as tracking, and forecasts overall ICT spending and investment allocation across the financial services sector. He has worked with institutions across Asia Pacific, Europe, and North America supporting multiple lines of business including retail banking, corporate banking, wealth management, and buy- and sell-sides of the financial markets.
Daniel has a Bachelor of Arts and master's degree in economics from Cambridge University.
---
Neal Michie, Product Manager, Verimatrix
Neal Michie serves as product manager for Verimatrix's award-winning application shielding solutions. Helping countless organisations instill trust in their IoT and mobile applications, Neal oversees Verimatrix's foundational security products. He champions the need to position security as a top-notch concern for IoT companies, seeking to elevate code protection to new heights by serving as a sales enabler.
Neal brings more than 18 years of software development experience and spent the last decade building highly secure software solutions, including the first to be fully certified by both Mastercard and Visa, he is an active participant in some of the industry's most influential forums.
---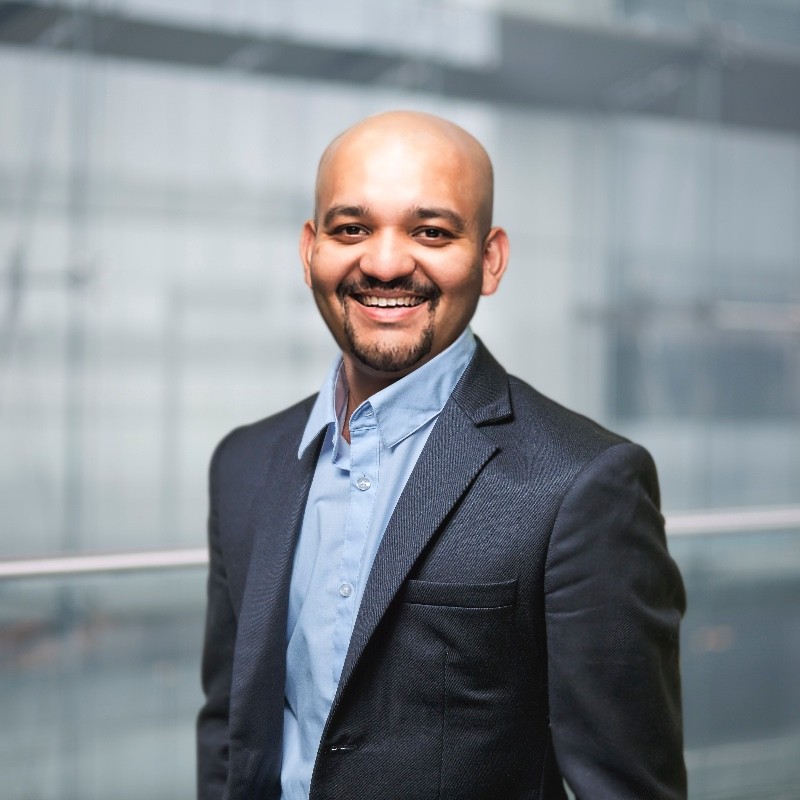 Sujith Kurup, Software Architect, Finastra
Sujith Kurup is a technology leader and architect in the fintech space. He is currently working as a software architect with Finastra, a Private Equity backed fintech powerhouse that works with 90 of the world's 100 largest banks with products spanning Corporate Treasury, Payments and Enterprise Risk.
He was the founder of Cashnomix, one the Middle East's first fintech companies, leading it to a successful exit through a strategic sale. He was also Operations Director at Aztec Exchange in Ireland, one of the inaugural members of the Forbes Fintech 50.
He is a Computer Engineer and holds an MBA from INSEAD.
---

Alex Hamilton, Deputy Editor, FinTech Futures
Alex Hamilton is deputy editor at FinTech Futures. He has been reporting on the financial technology sector for more than five years across a variety of industry publications and has written extensively on digital transformation, cybersecurity, and enterprise technology. He holds a masters degree in ancient history from the University of Nottingham.
---