The Buffalo News Names Five Star Bank a Winner of the Buffalo Niagara Region Top Workplaces 2023 Award
Top Workplaces 2023 Award – The Buffalo News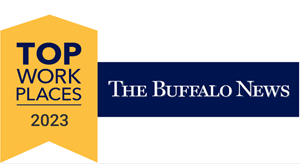 BUFFALO, N.Y., Feb. 27, 2023 (GLOBE NEWSWIRE) — Financial Institutions, Inc. (NASDAQ: FISI) (the "Company"), parent company of Five Star Bank (the "Bank"), SDN Insurance Agency, LLC, Courier Capital, LLC and HNP Capital, LLC, announced that Five Star Bank has been awarded a Top Workplaces 2023 honor by The Buffalo News Top Workplaces. The company attributes this accolade to their H.E.A.R.T. values and a focus on the employee experience.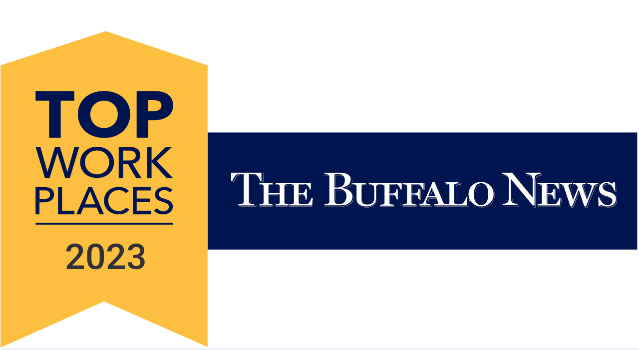 Winners are determined through a third-party survey administered by employee engagement technology partner, Energage LLC. The confidential survey uniquely measures 15 culture drivers that are critical to the success of any organization: including alignment, execution, connection, and more.
Five Star Bank's vision is to be an independent, high-performing community bank, offering bold and innovative financial services to the markets it serves. The Bank's core values encourage all employees to be Humble, Empowered, Ambitious, Resilient, and Transparent. These elements support the Bank's corporate strategy and provides clarity on its culture and goals.
"At Five Star Bank, we keep people at the heart of everything we do, which includes our team, our customers and our communities," said Five Star Bank President and CEO Martin K. Birmingham. "We are focused on creating a culture where everyone feels welcomed, valued and respected, and I am proud of this Top Workplaces award."
About Five Star Bank and Financial Institutions, Inc.
Financial Institutions, Inc. (Nasdaq: FISI) is an innovative financial holding company with approximately $5.8 billion in assets offering banking, insurance and wealth management products and services through a network of subsidiaries. Its Five Star Bank subsidiary provides consumer and commercial banking and lending services to individuals, municipalities and businesses through its Western and Central New York branch network and has commercial loan production offices in Syracuse, NY and Baltimore, MD, serving the Central New York and Mid-Atlantic regions, respectively. SDN Insurance Agency, LLC provides a broad range of insurance services to personal and business clients, while Courier Capital, LLC and HNP Capital, LLC offer customized investment management, consulting and retirement plan services to individuals, businesses, institutions, foundations and retirement plans. Learn more at five-starbank.com and www.FISI-Investors.com.
For additional information contact:
Pamela A. Kennard
Investor Relations Analyst
(585) 584-1549
[email protected]
A graphic accompanying this announcement is available at https://www.globenewswire.com/NewsRoom/AttachmentNg/f3a518df-2b5a-4941-9fb9-8acce6954f39