Gasboy's Islander PRIME Now Certified for EMV Payments in Canada
Islander PRIME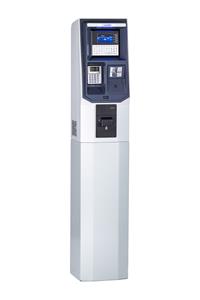 Greensboro, N.C., March 03, 2023 (GLOBE NEWSWIRE) — Gasboy, a leading provider of fuel management systems, is pleased to announce that its Islander PRIME is now certified to accept EMV payments in Canada. This new certification allows Gasboy to bring the latest payment technology to unattended fueling locations like card locks, co-ops, airports, and marinas.  
Gasboy is also proud to announce its continued partnership with one of Canada's top payment networks, Global Payments, to facilitate credit, debit and contactless transactions, ensuring consumers have access to the latest payment technology with chip and pin security. 
The Islander PRIME is an all-in-one standalone pedestal that enables forecourt automation with flexible fueling authorizations. No additional POS (Point-of-Sale) system is necessary to process transactions. The Islander PRIME EMV's hybrid card reader allows merchants to securely manage payments with both magnetic stripe and chip cards. 
Advanced features like contactless enable even faster throughput while providing secure, encrypted transactions for consumers. The system fully aligns to PCI-6 standards, ensuring compliance well into the future. 
"The EMV certification of our Islander PRIME in Canada is just the latest example of our commitment to bringing cutting-edge payment solutions to even the most unique fueling environments in an ever-evolving market," said Kevin DeVinney, Director, Commercial & Industrial Marketing, Gasboy. "We are excited to continue leading the way in providing world-class fueling solutions to the Canadian market and beyond." 
For more information on Gasboy and its products, visit www.gasboy.com. 
Attachment
CONTACT: Matt Lunardini
Gasboy, Commercial Account Manager
+1 647 822 7514
[email protected]